Welcome to the Gilded Quill
Be mesmerized as the pen comes to life in this unique gallery of exquisite calligraphy hand lettering by Master Penmen, Rosemary Buczek of The Gilded Quill.
Select prints of her calligraphic artwork and cards are available for purchase. You may also commission Rosemary for your next engagement, event, or unique gift as this hand lettering artist has created an exceptional selection of awards, monograms, invitations, elegant wedding seating charts, hand lettered & illuminated books and more. 23K gold and shell gold abound on her illuminated works.
Featured Print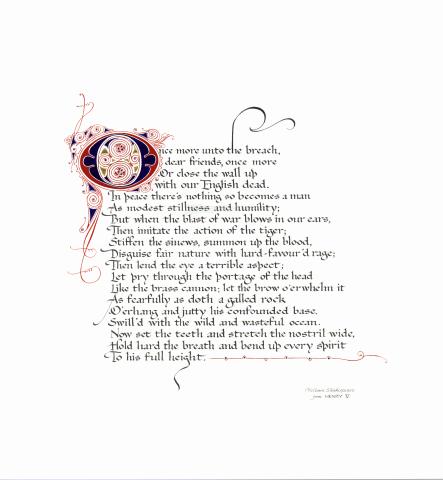 King George's speech at Agincourt on St. Crispin's Day - Shakespeare
Call to order.
Galleries
About the Artist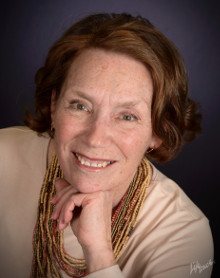 Rosemary Buczek graduated from Caldwell College, New Jersey, in 1971 with a Bachelors in Fine Arts. She began freelance work from her home and in 1987 formally opened her studio, "The Gilded Quill". Rosemary's love of the Medieval Manuscripts of the Medieval Ages has influenced her designs and use of color.
Gilded Age Greetings
This video clip shows Rosemary at work in her studio working on one of her "Gilded Age Greetings" which can be viewed at www.gildedagegreetings.com.
ENJOY!
"Her calligraphy work is exquisite!"
"She scribes and illustrates as if she just stepped out of a workshop from the Italian Renaissance and then apprenticed to Richard Estes. Stunning borders, illustrations and of course, lettering - she is truly gifted."